About Joanne J
About Joanne J
I blogged about international giveaways around the world. If you are interested to be the next Giveaway, please email me at joanne.j@hotmail.com
In addition, I write reviews for companies, websites, products and services. I work to promote the companies I work with. Although I am compensated to provide opinion on products, services and websites, I always give my own honest opinions. Thank you.
Joanne J

Thursday, May 6, 2010
6 Prizes from Globetrotting in Heels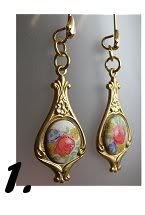 Prize[s]: six prizes from various Etsy stores!


Ends: May 11
Enter
http://www.theunlikelyhousewife.com/2010/04/cause-any-party-is-a-way-better-party-when-theres-gifts-and-booze-but-youre-on-your-own-there
Posted by

Joanne J
at 12:34 PM