About Joanne J
About Joanne J
I blogged about international giveaways around the world. If you are interested to be the next Giveaway, please email me at joanne.j@hotmail.com
In addition, I write reviews for companies, websites, products and services. I work to promote the companies I work with. Although I am compensated to provide opinion on products, services and websites, I always give my own honest opinions. Thank you.
Joanne J

Tuesday, January 26, 2010
Shayaaron Avocado & Cake Giveaway!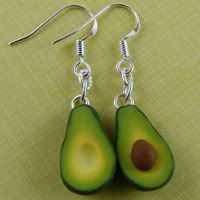 Prize: Avocado Earrings + Pink/Yellow Layered Cake Earrings!
Ends: Jan 29
Enter
http://jaebumfangirl.wordpress.com/2010/01/21/shayaaron-avocado-cake-giveaway
Posted by

Joanne J
at 10:21 AM