About Joanne J
About Joanne J
I blogged about international giveaways around the world. If you are interested to be the next Giveaway, please email me at joanne.j@hotmail.com
In addition, I write reviews for companies, websites, products and services. I work to promote the companies I work with. Although I am compensated to provide opinion on products, services and websites, I always give my own honest opinions. Thank you.
Joanne J

Sunday, December 6, 2009
vivabella bonanza giveaway: set 2 for 3winners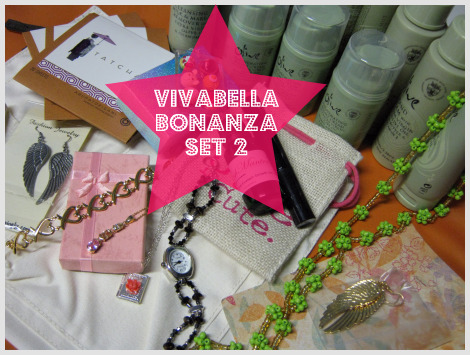 Prize: Goodies worth USD$400 for 3 winners!!
details at http://www.vivawoman.net/2009/12/06/vivabella-bonanza-giveawayset-2-for-3-winners

Posted by

Joanne J
at 12:33 PM